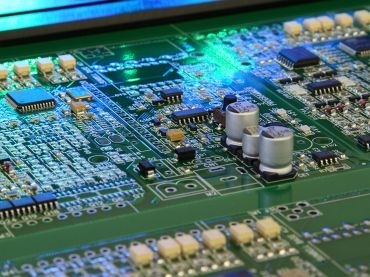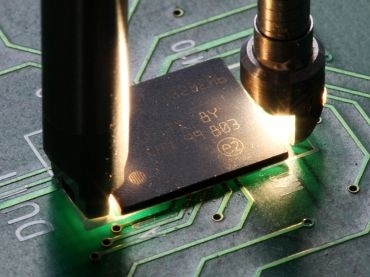 The inner Production Department is divided into three distinct but connected areas; it operates on a wide surface. The smd-assembly area is equipped with the most up-to-date machinery, which enables us to assembly standard components and also packages of last generation (for ex.WPLGA) and offers a productive flexibility.

The area of pth-assembly is composed of skilled personnel with great experience, constantly supported by qualified technicians: they follow accurate and consolidated proceedings.

The third area of automatic soldering is the one where the productive cycle is completed by means of wave-soldering machinery.



The production dept. is also provided with a well-stocked warehouse, that manages supplying, the handling of raw material and at the same time completes the product.

In line with the customer request and the inner procedures, the testing dept. checks and tests every product before the delivery. In order to develop this activity in the best way, this dept. employs is equipped with:
•    electronic microscopes
•    xRay
•    AOI
•    Flying probe
•    Electronic emulators
•    Evolved measurement systems

To develop a complete service, the testing dept. is also provided with advanced equipments for rework activities, required by the customer after the purchase. 
Every activity is recorded and each Synergie Cad Instruments product is registered to guarantee identification and the tracking in the time.